Marylou Brannan
Microsoft alumna Marylou Brannan (Microsoft 1987-1998) has supported Canine Companions for Independence (CCI) for 6-plus years after her sister, Lee Cummings, became a "puppy raiser." Lee is currently raising her fourth puppy, which has allowed Marylou to personally experience the true labor of love in raising a beloved animal and then sending that talented friend on to change the life of a special and deserving individual or support a valuable facility. Canine Companions is the largest provider of service dogs in the world. The children, adults and veterans with disabilities receive their CCI dogs and all follow-up services at NO COST. Marylou has been impressed with both the quality of the program and the fiscal management coming out of CCI. Join her in supporting the work of this amazing organization. Learn more about CCI.
TOTAL MATCH: $10,000
Kevin Ross
Microsoft alumnus Kevin Ross (Microsoft 1988-1996) has been an active member of the FIRST Washington community since 1999. Helping students discover their future by engaging them in science and technology education early, the volunteers of FIRST use robotics competitions as a way to allow students to explore engineering and teamwork in a fun sport of the mind. FIRST is a sport where every student can turn pro. FIRST Washington is working to provide this opportunity to every student in the state. Together, Kevin and Rob Short are providing a $15,000 match. Join Kevin and Rob in supporting FIRST Washington.

PERSONAL MATCH: $10,000
TOTAL MATCH: $15,000

Rob Short
Microsoft alum Rob Short (Microsoft 1988-2007) grew up playing with electronics and wants others to have that opportunity. As a volunteer and board member, he supports FIRST Washington robotics in its mission to inspire kids to succeed in science, math and technology by engaging them in team-based robot competitions. These mentor-led programs show kids that they can understand and use technology to solve real world problems. Young people participating in FIRST programs graduate high school at higher rates and are much more likely to study STEM fields in college. Rob's current focus is engaging more kids and girls from diverse and rural areas in the program. Please join Rob and Kevin Ross in supporting this amazing mission. Even better, volunteer to help a team near you. www.FirstWa.org
PERSONAL MATCH: $5,000
TOTAL MATCH: $15,000

Dawn Trudeau
Microsoft alumna Dawn Trudeau (Microsoft 1984-1998) supports the Pacific Science Center because of PacSci's commitment to anti-racism and providing access to their programs regardless of ability to pay. She believes that helping kids — especially those who are not typically offered the opportunity to ignite their curiosity about science — will help bridge the gap in access to important careers in STEM-related fields. Youth (and adults) that are inspired by science will pursue their potential to contribute to a better world as we navigate climate change and address income inequality based on race and gender. PacSci's outreach around the state and beyond will help to improve our communities and contribute to the world conditions in which Dawn wants to live in. Please join Dawn in supporting Pacific Science Center.
TOTAL MATCH: $5,000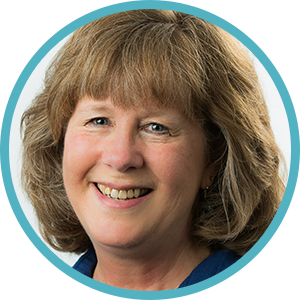 Crystal Wilson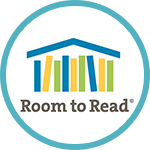 Microsoft alumna Crystal Wilson (Microsoft 1991-2015) has supported Room to Read since 2006 because of their focus on two of her big passions: literacy and gender equality (in education). She loves that they run the organization with many of the strong business practices we learned at Microsoft: a focus on metrics, impact and big goals, and GSD. She feels strongly that you need to find organizations you believe in and trust and then give them money without restrictions! Join her in supporting Room to Read and their bold goal of reaching 40 million children by 2025.
TOTAL MATCH: $5,000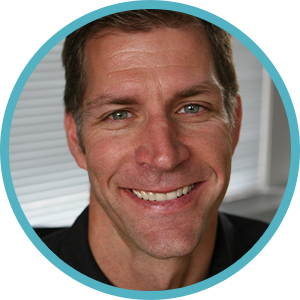 T.A. McCann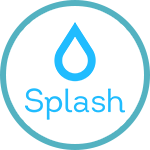 Microsoft alumnus T.A. McCann (Microsoft 2001-2004) is currently the board chairman for Splash International, a nonprofit and social justice organization that works to improve water, sanitation, hygiene and menstrual health conditions for the urban poor around the world. T.A. says, Splash is an organization I've supported for years, with my time, donations and board service. I've traveled to see our work first-hand in Ethiopia and seen the direct impact clean water can have on a child, their education, their health and their future. The team at Splash is global in nature and world-class in execution, driving tangible results with measured impacts, the same way we might do on a critical Microsoft business unit, with speed, tenacity, humility and care. In these difficult times, with world health challenges and Covid running rampant in developing countries, giving kids access to clean water, sanitation and hygiene are even more critical. Join me in supporting Splash with a generous donation of time, skill or money, where you can see a direct impact on people who need it the most.
TOTAL MATCH: $2,500

Sharon Maghie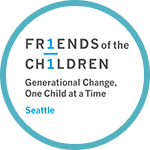 Microsoft alumna Sharon Maghie (Microsoft 1986-2000) has supported Friends of the Children- Seattle since its inception. Friends' model was founded on research showing that the single most important factor in overcoming childhood adversity is a long-term, nurturing relationship with a consistent and caring adult. The Bellevue, Washington nonprofit identifies youth who are facing systemic obstacles and who have lived through trauma. It then provides a paid professional mentor to each child during K-12. Investment in this mission helps accelerate generational change and changes the cycle of generational poverty. Children learn to overcome barriers, gain essential life skills, succeed in school and pursue their dreams. Mentors also provide mental health, social and emotional support. Sharon says the youth who receive assistance from Friends of the Children "impress and inspire me daily." Please join Sharon and Kameo Perez Simpson in supporting this mission.
PERSONAL MATCH: $2,500
TOTAL MATCH: $5,000

Kameo Perez Simpson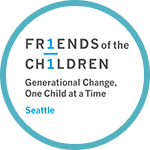 Microsoft alumna Kameo Perez Simpson (Microsoft 1991-1994) supports Friends of the Children-Seattle. Friends has redefined the youth mentoring field by creating the first and only long-term professional mentoring program in the country (now in 22 cities). It ensures participants' long-term success by implementing a trauma-informed, long-term mentoring model that looks to strengthen communities and systems around the country and the world. By partnering with Friends of the Children, you will be able to celebrate the resiliency, strength and tremendous promise that the youth continue to demonstrate each and every day. Together, Kameo and Sharon are providing a $5,000 match. Join Kameo and Sharon Maghie in their support of Friends of the Children.
PERSONAL MATCH: $2,500
TOTAL MATCH: $5,000

Jon Browning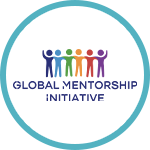 Microsoft alumnus Jon Browning (Microsoft 1990-2014) leads Global Mentorship Initiative, a nonprofit organization that provides guidance to underserved college students and refugees through a structured, short-term, online mentorship. GMI was created from the Rockefeller Foundation's Digital Jobs Initiative to help prepare students around the world for their first career job. A donation of $250 will support one student throughout the length of the mentorship program and open the doors for job interviews after completing their mentorship. Please join Jon in supporting Global Mentorship Initiative.
TOTAL MATCH: $5,000

Kathryn Stevenson
Microsoft alumna Kathryn Yates Stevenson (Microsoft 1991-2000) co-founded Cush it to the Limit (CITTL) in 2017 when her son's 19-year-old friend Ben Cushing was diagnosed with an incurable and rare T-Cell Lymphoma (TCL).  Ben survived 9 months and 13 rounds of "shot-in-the-dark" chemo before hepatosplenic T-Cell Lymphoma took his life.  Kathryn learned that rare cancers are often overlooked by large cancer research organizations and that grass-roots funding is vital to finding treatment options for patients like Ben.  Thus, Cush it to the Limit was born. Please join Kathryn in providing hope to T-Cell Lymphoma patients and their families through the CITTL partnership with UW Medicine and The Fred Hutchinson Cancer Research Center.
TOTAL MATCH: $5,000